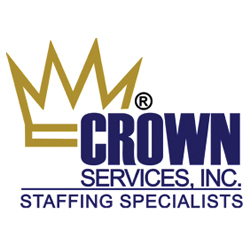 Warehouse Associates-2nd Shift
Louisville, KY
Crown Staffing in partnership with Guess is Now Hiring Warehouse Associates for 2nd Shift.

Pay Rate: $19.00 per hour

No experience necessary! These positions should last through the end of the year.

Crown Services, Inc. offers weekly pay, direct deposit/cash card, full ACA accredited benefits available, and a $50 Referral Bonus!

These positions are in a climate controlled warehouse in Riverport. We are starting new hire classes daily, and offer on-the-job training!

Monday - Friday
3:00pm - 11:30pm
Some overtime and weekends apply

Apply today! See apply buttons.

EOE

19726